Steps to take before joining Ravens' Roost:
Get to know us a bit by reading this website, especially the "What is Cohousing" page, our Vision & Values (Under "About Us"), and the "Frequently Asked Questions."
Learn more about cohousing in general at Coho U.S. and the Facebook page of the Cohousing Association of the U.S.
Call us at 907-399-2051 to talk about your interest in Ravens' Roost.  This is when a private tour of the one Home for Sale may be arranged.
[Post-Covid:  Join us for one of our community dinners, three times per week.] As of mid-May 2021, some fully-vaccinated residents feel comfortable eating together in the common house, but we are not yet inviting guests to our dinners.
Attend one of our monthly business meetings.
If you prefer to read books instead of online information:

Read Part 4 of the book, "Creating Cohousing: Building Sustainable Communities" by Kathryn McCamant and Charles Durrett.  We have copies of the book that you can borrow or purchase.  There are also a few at Loussac Library.
Other cohousing reading material is available at http://www.cohousingco.com/cohousing-books/

New residents receive a mentor to provide a personal orientation to Ravens' Roost Cohousing.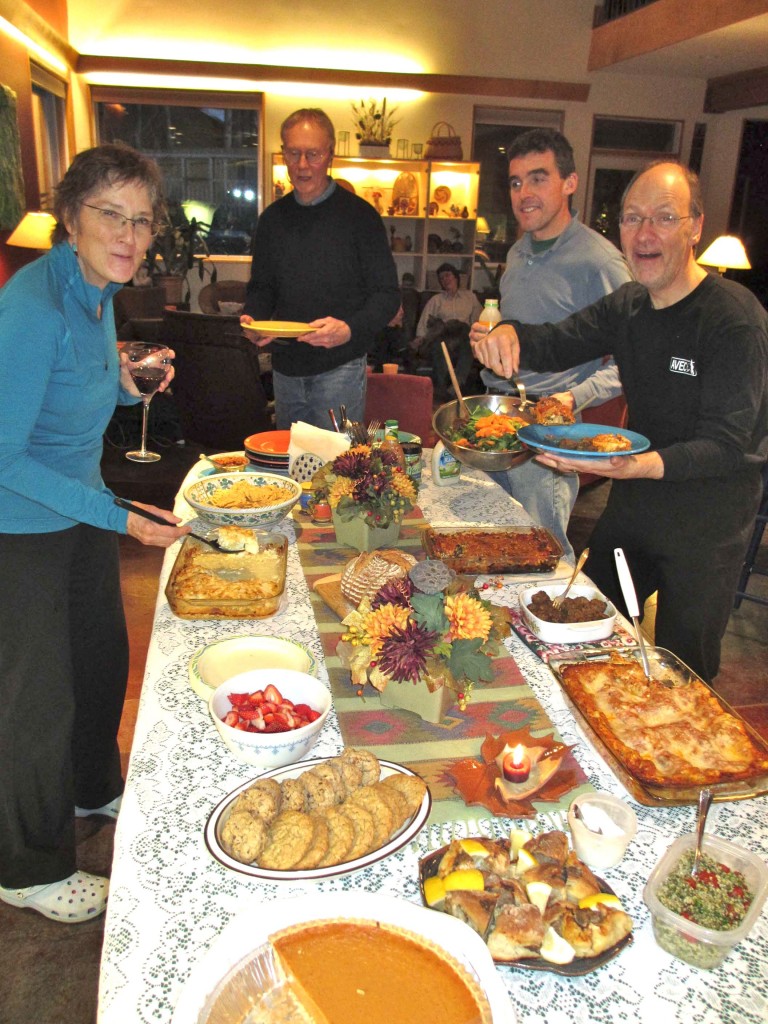 Call us at 907-399-2051 to ask questions or request a tour.